Inför Examen åkte vi alla tre först till Edinburg ett par dagar. Vi landade sent och åkte till Jury's Inn. En promenad på kvällskvisten blev det också.
Dagen efter passade vi på att se slottet från insidan, tillsammans med en strid ström av turister. Vi såg/hörde också the one o'clock gun.
För turister finns Öl Whisky och allt till kilten.
Så gick vi in på slottet. Ett levande slott där det finns verksamheter.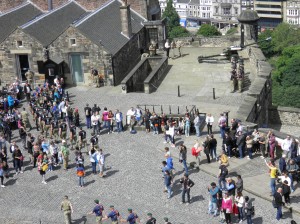 The One o'clock gun.
Bröllop i kapellet. En skotte spelade säckpipa en kort snutt när varje gäst var på väg, praktiskt.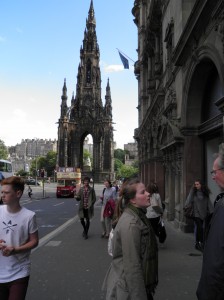 Scott memorial i bakgrunden,
Från dalen nedanför slottet, ett område som de dikade ut för att slippa alla smittor.
Calton Hill med härlig utsikt över staden.
Arthur's Seat och sen behövs lunch